Speaking Event
October 02, 2012
In Partnership with

On October 2, 2012, Dr. Jane Goodall, DBE, founder of the Jane Goodall Institute & UN Messenger of Peace, came for the sixth installment of our Living Peace Series.
Addressing a crowd of 1,000 people, Dr. Goodall shared insights from her time in Tanzania's Gombe National Park, and encouraged people to make a difference each and every day. Dr. Goodall implored youth to do what they can, big or small, to make the world a better place.
Today, the Jane Goodall Institute continues Dr. Goodall's pioneering research and is a global leader in the effort to protect chimpanzees and their habitats. It is also widely recognized for establishing innovative community-centered conservation and development programs in Africa, and Jane Goodall's Roots & Shoots, the global environmental and humanitarian program for youth of all ages, which has groups in more than 120 countries.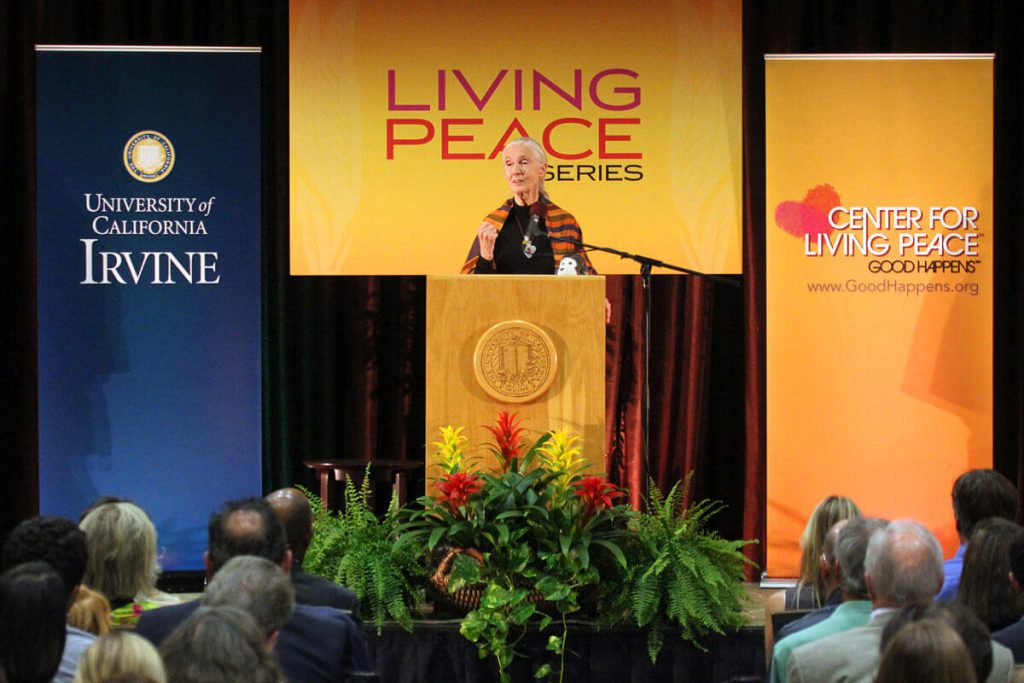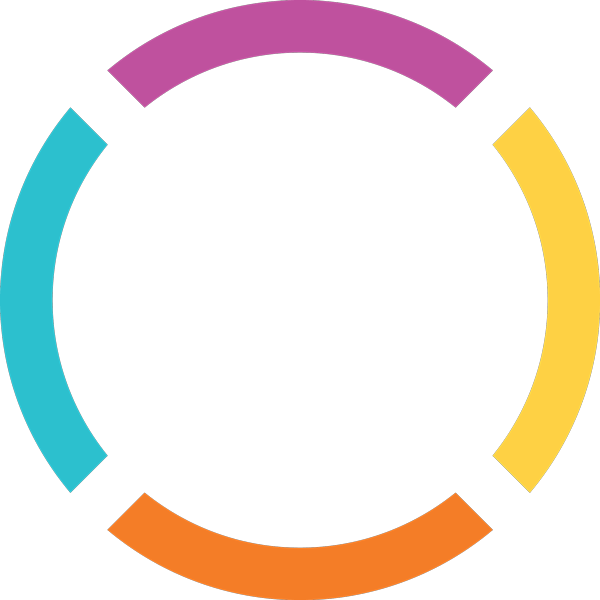 Living Peace Project
September 23, 2012
Center for Living Peace welcomed 50 youth participants between the ages of 11 to 22 to learn about the life and work of Dr. Jane Goodall with Roots & Shoots representatives Erin Viera and Shawn Sweeney.
Participants learned about how Dr. Goodall became a Peace Ambassador to the UN, and many were inspired to get involved in Roots & Shoots and start a Model UN club at their schools. The participants also broke up into groups to make giant peace dove puppets from recycled materials, which is an annual tradition for the Jane Goodall Institute. Hundreds are made each year on International Day of Peace to represent peace around the world. This unique service activity expressed a simple message, that service can be as simple as working together to inspire people to live a more sustainable and peaceful life.
The peace doves made at this event were presented to Dr. Goodall at the speaking event on October 2, 2012.
In the later portion of the day, we celebrated the UN's International Day of Peace. This year's theme was "Sustainable Peace For A Sustainable Future." We welcomed hundred of visitors who participated in free events and activities for all ages, such as: Human Peace Sign (a Center for Living Peace tradition!), Mobile Water Shed with The Ecology Center, Recycled Community Sculpture with the Orange County Museum of Art, Peace Dove Making with Jane Goodall's Roots & Shoots, and much more.
We were also pleased to raffle off special prizes to attendees, including tickets to the speaking event with Dr. Goodall on October 2, 2012.